Description
The heavy unique solid stainless steel skulls accentuates the Azari bead charm bracelet giving it its exclusive look. The high-resiliency elastic silicone cording joining the blue lapis gemstone beads is stretch and abrasion resistant ensuring that you get the most comfort from the bracelet which sits seamlessly in your arm.
100% handmade – Superior craftsmanship employed in making the stone bracelet ensuring that every element is made to perfection for greater durability and exclusivity.
Eco-friendly – All stainless steel wire, sterling silver & gemstones used for Azari products are eco-friendly. It is reclaimed silver & steel, refined and re-milled. Great for the environment. Look great and feel great.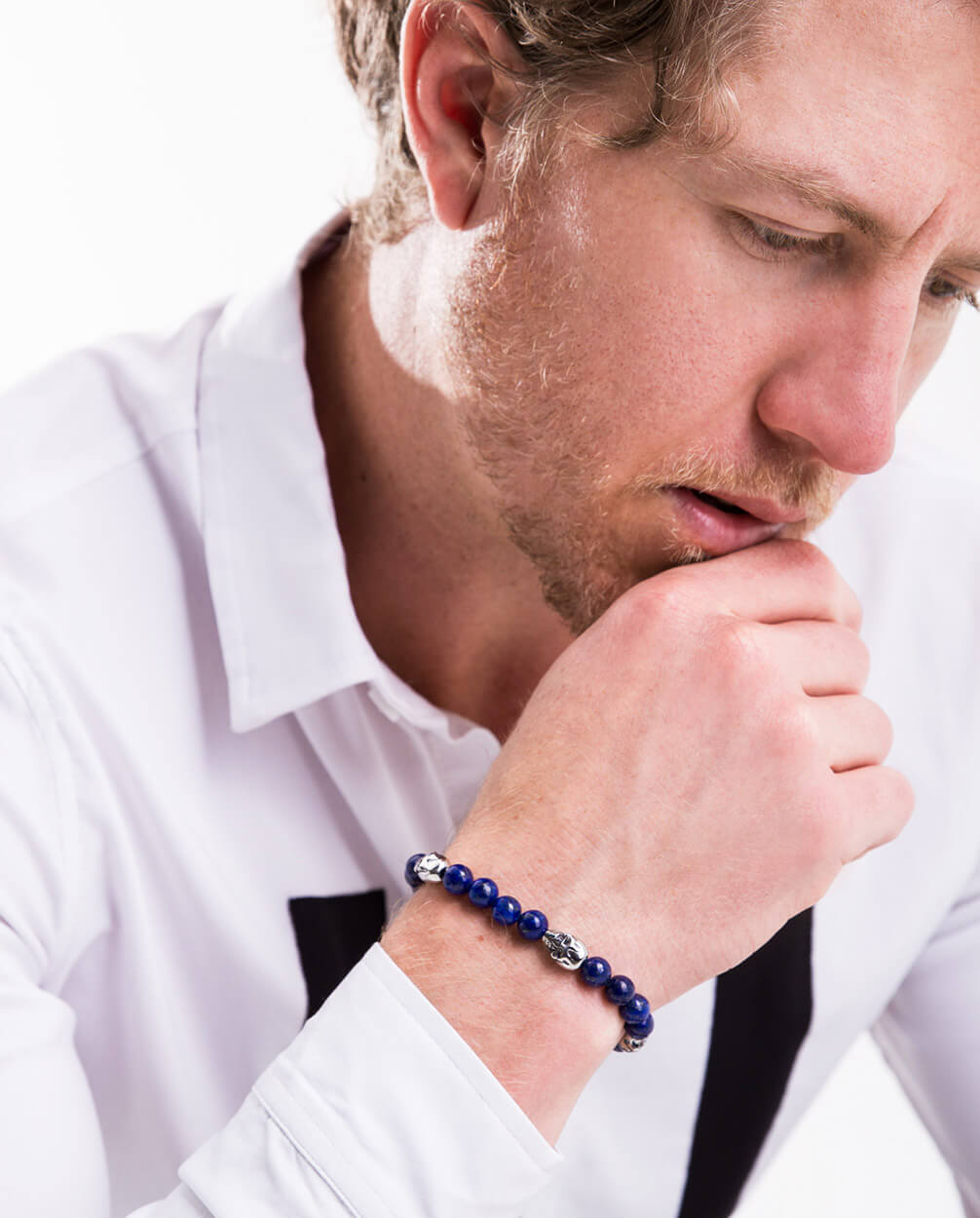 This mens beaded charm bracelet with blue lapis gemstone beads is so versatile that it brings out any outfit you can throw on it. It is an absolute essential for your wardrobe as you can switch it from formal to casual outfits.
You simple can match it with anything. It can be transformed from day to night with a simple change of your outfit.
Occasion: Anniversary, Engagement, Gift, Party, Wedding, Celebration.
Gemstone Benefits/Meaning
Lapis Lazuli
Lapis Lazuli is believed to help foster full verbal expression. Lapis encourages clear, truthful expression when sharing information with others, including an easier voicing/communication of anger.
In some cultures it is believed to be deeply peaceful and shields negative energy. Lapis Lazuli will enhance dream work and spiritual journeying.